For a long time, I've been wanting to make a simple guide about the process of becoming a Malaysian comics creator, and succeeding at it.
A long time ago, in a Southeast Asian country far away, when I was a teenaged padawan, there was very little information about how to get started in comics. Whatever articles/blog posts I found were only relevant to Americans, who had better resources, a well-established comics industry and a better currency exchange rate. While useful in terms of getting an idea about what making comics is like, it's completely 80% useless to a Malaysian creator because our local comics scene is so different.
And so I spent the better part of my 10 years figuring out how to break into comics. I made an ongoing webcomic. I joined a couple of anthologies. I wrote and drew and experimented. I did other things that aren't comics. Over time, I befriended the Malaysian comics scene, then the Singaporean scene, then Indonesia, Australia, America. I created a full-length graphic novel that was first published online. It soon became the first Malaysian graphic novel to be Eisner-nominated. I got featured in The Star, FEMALE Mag and the Malala Fund. I'm making two more graphic novels with Penguin Random House.
And I am still a Malaysian comics creator.
All of this was the result of trial and error, lots of learning, and LOTS of luck. Most importantly it was because I had a lot of guts and wasn't afraid to put myself out there, and to keep going until something happened.
But I had no Malaysian-specific guide about how to break into comics, written by a Malaysian for Malaysians. And not just any random Malaysian comics person. Someone with updated knowledge about the comics industry, who knows about webcomics, indies, book publishers, anything beyond the Big Two, the digital landscape…
Because the comics industry has changed so much in the last 10 years.
I want to make this post because I'd love for more Malaysian comics creators to succeed and be recognised internationally, whatever that success looks like. I want you all to make money. I want the world to see that Malaysia already has talented storytellers.
But the world won't know we're here until every one of us shows up.
This is a guide for how to break into comics, for the upcoming Malaysian creator.
---
REALITY CHECKS
Local comics rarely make you money (this is something we can change together).
Writing comics is hard. Drawing comics is harder. Writing AND drawing comics is hardest.
You don't need to work for the Big Two (Marvel and DC) to be successful. There are many other ways to publish your comics and succeed.
You also don't need to go to Japan and be a mangaka to be successful.
If you think comics is the cheapest, fastest and/or easiest way to pitch your film/tv project, go fly kite.
On that note, if you think comics are going to land you a Hollywood deal, slap your own face and laugh at yourself. That is not how it works.
If you're not willing to interact on social media, either to find your audience or network with the comics industry, you're going to waste time taking the long road. Always work smart. Choose the short road.
You've to value yourself as a creative first. Learn to interact with clients. Price your work well. Expect yourself to be paid on time, and for your colleagues to be paid on time. Never tolerate abuse, bad pay and poor treatment from companies and publishers.
You cannot just sit there and wait for someone to notice you. You have to GO. OUT. You have to take charge of your career. Show your face. Don't be shy-shy.
Don't quit your job to freelance in art until you make enough money to quit your job.
---
You still here? Ok, good.
Before I start:
let's define your idea of success in comics.
Look at other successful Malaysian comics creators. For example, Mimi Mashud, Hwei Lim (lalage), Kaoru and Fishball. Each of them are different and make different comics, yet they have achieved amazing things, gotten awards, have a respected audience, and are just generally geng.
Their successes are unusual, but they aren't impossible. They also aren't the only way to be successful.
You'll have your own way of doing it.
Think for yourself.
What do you want most?
What makes you happy?
Is it to be paid well ($200 USD a page)? Is it to be represented by an agent to get a book deal? Is it to make an awesome Webtoons comic with a big following?
What are your options?
How will you achieve your goals?
Are you ready to start now?
---
MALAYSIAN COMICS CASE STUDIES:
Mimi Mashud: independent comics creator. She produces popular travel comics of her own adventures, which sell incredibly well locally. She also does workshops.
Hwei Lim (Lalage): independent comics creator and illustrator. She is the artist behind Mirror, an ongoing series published by Image Comics. She is well-respected and admired in local comics conventions and internationally.
Fishball: extremely popular cartoonist. She makes a humorous webcomic about herself and her boyfriend. She is a Line Webtoons featured artist, attends international conventions, and is well-loved locally and internationally.
Cheeming Boey: animator turned comics creator. He previously worked in America doing various creative projects. He makes an autobiographical series of comics about his childhood.
And so many more.
---
THE CURRENT STATE OF THE MALAYSIAN COMICS SCENE:
(last updated: April 2, 2019)
Know the people around you first.
1. Malaysian Comics Creators Gaining Audience Overseas https://www.star2.com/culture/2018/07/25/malaysian-comics-going-international/ – about the current landscape of local comics in 2018
2. Can You Make Money Making Comics in Malaysia? https://www.star2.com/culture/2017/11/28/making-money-comics-malaysia/ – reality check, but we can change that
3. Japanese publisher taps Southeast Asia comics market from Malaysia https://asia.nikkei.com/Business/Japanese-publisher-taps-Southeast-Asia-comics-market-from-Malaysia

4. Malaysian Webcomic Commentary – https://www.rage.com.my/comic-commentary/ – about the local webcomics scene, and contains very relevant discussion about freelancing, making money, and the general hot topics unique to Malaysian comics (originality, social media, the use of bahasa vs english vs chinese)
---
DIRECTORY OF THE MALAYSIAN COMICS SCENE:
NOTABLE LINKS:
Komik Maple  – independent, creator-owned publisher – https://maplecomics.com.my/
unnamed – online community of 500 members of the comics industry in Southeast Asia – https://unnamed.asia
Comic Fiesta – largest ACG event in Malaysia – https://www.comicfiesta.org/
Comics Art Festival Kuala Lumpur (CAFKL) – independent comics-and-art-only convention – https://cafkl.com
Pesta Buku Antarabangsa KL (PBAKL)  – https://www.facebook.com/kualalumpurbookfair/
Georgetown Literary Festival – https://www.georgetownlitfest.com
Art for Grabs – independent art bazaar – https://www.facebook.com/artforgrabs/
Rimbun Dahan Residency – short-term residency supporting creative projects – https://rimbundahan.org/
New Naratif – Southeast Asian member-supported platform for journalism, research, art and community organisation. Accepts pitches for comics and illustration (paid) – https://newnaratif.com/
Malaysian Cartoon and Comics House – museum and archival gallery of local mainstream comics – https://www.facebook.com/pages/Malaysia-Cartoon-Comic-House/183271272180288
Pekomik – https://www.facebook.com/pekomik/
Gerak Budaya & Hikayat Penang – independent bookstore and arts producer that is welcoming to comics and illustration and visual storytelling
Kinokuniya KL – major bookstore highly supportive of comics and graphic novels
PUBLISHERS
Komik Maple
Kadokawa-Gempak Starz
Berita Publishing Sdn Bhd
Buku Fixi
Gila-Gila
Keropok Comics
MOY Publications
PTS Media Group Sdn Bhd
Bekazone
SCHOOLS
Diploma in Sequential Art (KDU) – http://university.kdu.edu.my/programmes/computing-creative-media/diploma-sequential-art
---
So you've your map to the Malaysian comics scene.
Perfect! Now let's go on a journey!
---
HOW TO MAKE AND PUBLISH COMICS AS A MALAYSIAN
So you're an upcoming Malaysian comics creator. You have most or all of these things with you:
something you use to write and draw (traditional or digital)
a computer, handphone or ipad
social media
This was what I had when I was 14, when I was first learning about comics. This was also what I had when I was 18, when I launched my first webcomic online. And this is also what I have now.
So far everyone I've known in comics in Southeast Asia has most or all of those things.
We may not have the opportunities, resources or conventions that Western countries have. But like the case studies above, it is possible to be successful regardless.
Besides knowing how to draw or write, the first thing you must understand, that you must do very well, is…
HAVE AN ONLINE PRESENCE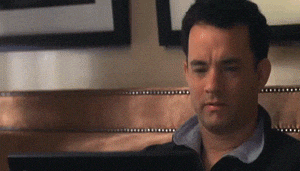 This is the one simple thing I see so many creators fail at in the industry. They don't have a portfolio blog or website. They don't have an active social media account. They don't display their email address.
Do you know why that is bad?
It shows that you're unprofessional, or not serious about obtaining work in the industry. You're someone who draws for fun. Drawing for fun is not a bad thing if that's really your goal, but if you want work and money? You really need an online presence.
It doesn't show potential employers or publishers the kind of work you can do, what your style is, what your skills are. You need a dedicated website just for your art only.
It makes it very hard, and sometimes IMPOSSIBLE, for someone with network and connections to forward you as a candidate for a job opportunity. How to share your info if it doesn't exist (or is unprofessional)? Think of your portfolio as a job interview.
You lose the opportunity to build relationships in the online comics community and to connect with creators locally and overseas. You become out of touch, or unaware of the development in the comics world.
Editors, publishers and art directors are busy people and they don't have the time to dig through your accounts trying to find simple information.
Make it easy for them. And for you too. To get noticed. To get followers. To get opportunities.
Here are the basics for a good online presence
A portfolio website. Open a blog or gallery, and only use it to post art. Don't reblog. If you need to separate your fandom and portfolio blog, do it. Use: Tumblr, Behance, Squarespace, Artstation, Facebook, Instagram.
A social media account. An account for you to connect and take part in the industry. Currently Twitter is where the international comics industry hangs out (editors, publishers, and generally people with job opportunities are there). Facebook is where the Southeast Asian comics people and fans lurk.
Put your email address somewhere BIG AND OBVIOUS.
Connect all your accounts together using a single name. Use your real name, or a nickname (try not to make it generic). This makes sure that Google can find you and put your online presence at the top of their search.
Do the same for your comic too.
OKAY, so you've an online presence. Now what?
Besides posting art, making friends and finding an audience?
---
PUBLISHING YOUR COMIC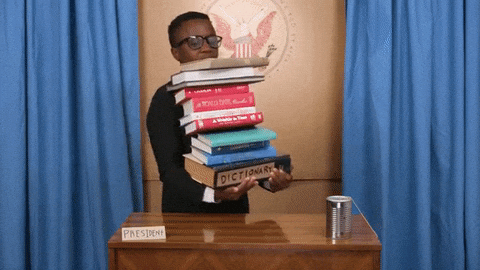 There are several options for Malaysian creators to publish their comic:
Local print publication
Webcomics/Self-publishing
International print publication
Let's start with:
—– Local print publication
Currently there aren't many local publishers that print comics. Because of several complex issues (related to readership, infrastructure and investment), local print comics have difficulty making money. This means that many creators receive low pay, or no pay.
Either way, make sure that you KNOW AND PROTECT YOUR CREATIVE RIGHTS.
I cannot emphasise how important your creative rights are. Creative rights determine who owns your comic, and who can do what with your comic. Creative rights determine the way your comic can be published, distributed to bookstores, optioned to adapt for film or TV, who gets to edit or change your story, etc.
Which is why you need to keep as many of the rights as possible.
You can of course sell away or share some or all of those rights to a third party, but you must be PAID. You must be paid for what you give. In this case, try to make sure the deal favours you, or is balanced between the third party and yourself.
Local comics publishers fail at this. There are horror stories about all the rights being taken away for the publisher's benefit. Of creators who lose their characters and income because of bad deals. Of creators who aren't paid proportionately to the rights they sell away. The only publisher currently that values and allows you to maintain your creative rights is Komik Maple, but that means, besides their upfront investment to print and distribute your book in your service (essentially you allow them the right to publish and sell your comic in Malaysia), you don't receive a page rate.
This poor treatment of creative rights is the main reason why, when I first started (and before Komik Maple existed), I avoided interacting with local print. And to be honest, I still do.
But I understand that for some people, this may be their best choice. All I can advise is, be aware, protect your work, and make sure that you're comfortable with the deal, in the present and the future.
So where did I go? Like a few other Malaysians, I went into webcomics.
—– Webcomics/Self-Publishing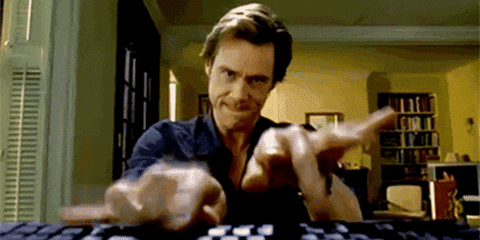 The majority of readers in Asia read comics on the phone, through platforms like Tapas and Webtoons. In Malaysia, Facebook comics are hugely popular, such as VulpineNinja, Bro Don't Like That La, When I Was a Kid, Hxsm, My Giant Geek Boyfriend and more.
Meanwhile in the US, webcomics are at the forefront of fresh, original and diverse storytelling, catering to all tastes and interests.
More and more webcomics, and people who are webcomic creators, are changing what comics mean, and comics' place in society and culture.
If you're interested in creating funny, political or humorous comics strips, you're not alone, and you've a lot of Malaysian role models to follow. This article I mentioned earlier talks in depth about Malaysian webcomics. The world of funny local webcomics is rich and varied and not very difficult to enter. If you do well, you'll get published and find fans easily.
If you're interested in creating long-form work, something with a story and characters, this is where it gets super lonely and difficult.
There aren't many long-form webcomic creators in Malaysia. I'm only aware of myself, Memai (who does Anfange) and Eisu (who does No Pink Ponies). We are a small group. Long-form comics in general are difficult to become viral, because they aren't easy to share or read quickly. Which is why most successful Malaysian webcomics are in the easy-to-read relatable comics format. It is perfectly suited for the local market. It works for their creators.
STILL, it's not all gloom and doom for long-form webcomics! You can still make it. You just have to think bigger.
Think, how do I make international-quality work for a global audience?
The first step is to set your webcomic up properly.
Hosting your webcomic
1. There are many free platforms online. The most well-known are Line Webtoons and Tapastic, which are established across Asia, are able to reach an international audience, and have systems like tipping to provide ad revenue. If your work is good and extremely popular, you may be promoted to Featured Artist, or commissioned to produce an original webcomic exclusively for them.
You can also start a free Tumblr blog. Install the Simple Webcomic Theme, and you're good to go.
For funny webcomics, set up a Facebook page and a Twitter account.
2. Hiveworks Comics is a webcomics and graphic novel publisher that provides you hosting (with a custom URL) and ad revenue, in exchange for displaying ads on your website. They also provide services like organising a Kickstarter for your comic, editorial, merch production/distribution, and licensing for European translation. They represent webcomics from across the globe. Disclaimer: I work for them as an editor and manager.
3. If you've money, you can buy and set up your own hosting and URL. (There are a ton of options. Google is your friend.) Then, install the premium version of WordPress through your host. My webcomic, The World in Deeper Inspection, is an example.
There are many options to consider. The beauty about webcomics is that you are no longer limited by local context to get an audience. The work's success depends mostly on your efforts, with a lot of luck too!
REMEMBER, do not pay a third party to host your webcomic for you. If there is a contract involved, make sure you don't give them all the rights to your work unless YOU are the one who is paid.
Resources for Webcomics:
Self-publishing
What if you want to make a print or ebook version of your webcomic? There are plenty of ways you can sell it and make some money.
Printers in Malaysia
Digital, online stores to sell your ebook
Let your fans support you with money directly
—– International Print Publication
Lately if you've noticed, the newest generation of comics are coming from people who have done webcomics at least once in their career. Look at the newest or upcoming catalogue for graphic novels.
There is also a demand for diversity, for authors with a unique voice or perspective. Children (in the US) are hungry for comics and graphic novels, fueling the growth of the middle grade and young adult graphic novel market. Libraries are advocating for comics as literature. Bookstores, like Kinokuniya, now have a dedicated section of comics just for children (previously they didn't). The market is growing.
There are so many comics publishers (besides DC and Marvel) to choose from now, catered for whatever genre or artistic ambitions.
Now big publishers that traditionally published novels are investing in publishing graphic novels. Last year, Penguin Random House, the largest trade publisher in the world, launched Random House Graphic. And they are buying new books from comics creators like nobody's business. Two of those books are from a Malaysian comics creator…me.
What I am trying to say is;
this is the best time for any Malaysian who wants to make a graphic novel, and get paid for it.
"But how?" You ask. "How do I get my book on the shelf like Persepolis or Bone? I don't know."
That's why I made this post. I started with no information and no connections, but after a lot of research, time and luck, I've shown that a Malaysian can accomplish this goal, without even having to LIVE in the US, or compromising your own voice.
Now I'm going to GIVE YOU ALL THE RESOURCES AND INFORMATION. For FREE.
So YOU can be another Malaysian creator to get their amazing book out.
—
HOW DOES THE PUBLISHING INDUSTRY WORK?
You start by creating a pitch for your graphic novel. Depending on the publisher, you may submit the pitch directly via their email address. Usually, and especially for big publishers, you need a literary agent to submit the pitch for you.
Once the pitch is accepted, the editor will contact you with an offer. At this point you'll be given a contract to read. All terms in the contract are negotiable. You can handle the contract yourself, or ask your agent to do it. You can also hire a lawyer who is familiar with publishing contracts too. During the contract stage, details like payment, schedule, rights and more will be discussed.
You may either get a page rate (for example, $100 per page) or an advance, a pre-payment of royalties for the whole book (between $5000 – $30,000, or more), which is given by installments.
Once signed, you will work with the editor to refine your comic, from the script all the way to the final art.
When all the pages are done, the book enters the design, printing and marketing stages.
Your book launches. HOORAY!
From final art to published book it usually takes around 6 months.
Resources:
Do I need an agent?
If you want to access higher-level publishers who keep their submission emails private, you need an agent. In the comics industry though, many publishers have public submissions, so you don't necessarily need an agent to pitch. However, they appreciate and do not mind if you have one.
I personally highly recommend getting an agent. Not because of the pitching thing, though it helps. I recommend getting an agent for their experience in the industry. Their ability to read legal language in contracts and negotiate terms (rights, payment, etc) that benefit you more. Their willingness to do the hard things for you, like complaining to a publisher (in a diplomatic way). Their insight to help you refine your pitch, to nurse through your anxiety in creating a book, and more.
My agent's services are more than worth the 15% I earn her.
"Wait, 15%?"
The agent only gets paid for their services once you sign a contract with a publisher. They take a 15% cut of your advances. This is standard in the industry.
No, you don't have to pay a fee for an agent upfront. It's ILLEGAL FOR AN AGENT TO DO THAT. Like I said, they only get paid AFTER a book deal is secured. Which is why it's also in the agent's best interest to ask for the best monetary offer for you.
"But I want 100%…"
Don't be stingy lah. If you're going to an American publisher you will be paid American dollars. What you earn after the conversion rate is going to be worth more than what you will earn in ringgit. Even if it's 60% of the amount.
Honestly exchanging 15% to get that kind of money, negotiate my contract, publish my book AND protect my rights… it's really worth it.
It is up to you though. Either way…
Here is information about agents and how to get one:
How do I pitch a graphic novel?
Etc
What does an editor do?
Editors are there to help you refine your comic to its best potential. They pick up errors that you may have missed, spot storytelling or artwork inconsistencies, suggest ways to fix those, and work with you to make sure your message and your story are said in the best and clearest way possible.
List of Comics Publishers (a small sample):
The Big Two: DC and Marvel
Scholastic
First Second
Onipress
Drawn and Quarterly
Nobrow Press
Fantagraphics
Seven Seas Entertainment
Image
Dark Horse
Harper Collins
Random House Graphic
Iron Circus
Hiveworks
Titan Comics
Self-Made Hero
Unbound Publishing
PEOW Studio
Shortbox
BOOM!, Kaboom, Archaia
Lion Forge
VIZ
Delcourt
Darguad
Difference Engine
And more…so much more.
Okay bro this is all great, but do they really want a Malaysian…?
YES THEY DO!! THERE IS A DEMAND FOR DIVERSE AUTHORS AND STORIES THAT ARE TOLD BY PEOPLE IN EASTERN COUNTRIES. Look at Netflix! Look at manga!
Don't reject yourself first before they reject you!
No book is made when no action is taken.
You don't know until you TRY.
Everything is ONLINE now.
An agent can represent you anywhere. A publisher can publish you anywhere. You don't have to live in the same place as your agent and/or publisher.
It's a misconception that Malaysians are not wanted in international publishing, or that it is very hard for a Malaysian to get in because we live in Malaysia. That's not true.
Look at Hanna Alkaf! Look at Yangsze Choo! Fishball!
We're wanted. We just need to show up.
---
FINAL THOUGHTS:
This is a huge, giant post. However, I feel like it's necessary considering this is currently the FIRST and ONLY resource for comics creators finally written for the Malaysian context that ties in international developments. There is a lot of new information, and information that isn't often spoken of online. When I was younger, I would have killed for this knowledge.
Yet I can't claim full or total knowledge either. Most of the information here is based on research and experience across several years as a webcomic artist, a member of the Malaysian comics scene, and recently, an internationally published creator. While I've seen a lot, it is still me in the end.
Which is why it's important there are more Malaysians finding success in comics in different avenues.
I hope all of this is useful for the next Malaysian comics creator. The roads have been mapped for you. The lands have been marked.
Now go forge your own path.
FURTHER READING:
1. Resources: How to Break Into Comics and Survive Once You Are There http://www.comicsbeat.com/resources/information-on-how-to-get-into-comics-and-survive-once-youre-there/ – dozens of links about the basics of the comics industry, from pitching, writing, page rates and more.
2. Creators Resource http://www.creatorresource.com/
3. List of Book Fairs and Festivals by Book Council Singapore https://bookcouncil.sg/resources/fairs/category/comics-graphic-novels
4. How to be a Convention Artist http://howtobeaconartist.tumblr.com/ – a tumblr blog with tips and advice running a table at the Artist Alley in comics, gaming and fandom conventions.
5. Paper Cat Press – https://papercatpress.com/ is a curated online bulletin board for artist opportunities, creative campaigns, and tips for modern freelance illustrators (animation, games, writing, comics, illustration and more).
6. Publishing Industry Resources (Shelly Romero) – https://docs.google.com/document/d/14ZoMGmkc8xxqawdXWnn3jyQhjd2o4m_V23H8ZjzNyvA/edit
OTHER USEFUL MALAYSIAN RESOURCES:
Finances & Illustration in Malaysia: First Year as a Freelancer https://www.charisloke.com/blog/2017/12/30/finance-and-illustration
How to Be a Freelancer in Malaysia http://penangartdistrict.com/how-to-start-out-as-a-freelance-illustrator-in-malaysia/
Rates and Pricing for Illustration/Publishing https://www.patreon.com/posts/38048221
---
Fellow Malaysian creators, if there's a Malaysian-relevant link or resource that you'd like to share, please comment below!